Accomodation
Beautiful luxury lodge on the banks of the Kafue River,
surrounded by shady trees and green lawns.
Offering Both Full/Half Board & Self Catering
CONTACT US
Main Nkuta
(Place where people gather) 
Overlooking the Kafue River with a spectacular view, overhead fans, comfortable chilling and lounging areas, dining area, fully stocked bar, splash pool, fire pit,  Wi-Fi – it's the perfect place to unwind and chill.
Four Tented Units
Maximum of 8 Guests.  Private and secluded, overlooking the Kafue River. Comfortable beds, luxurious bedding, and fans, en-suite bathrooms with hot and cold showers. Units are serviced daily.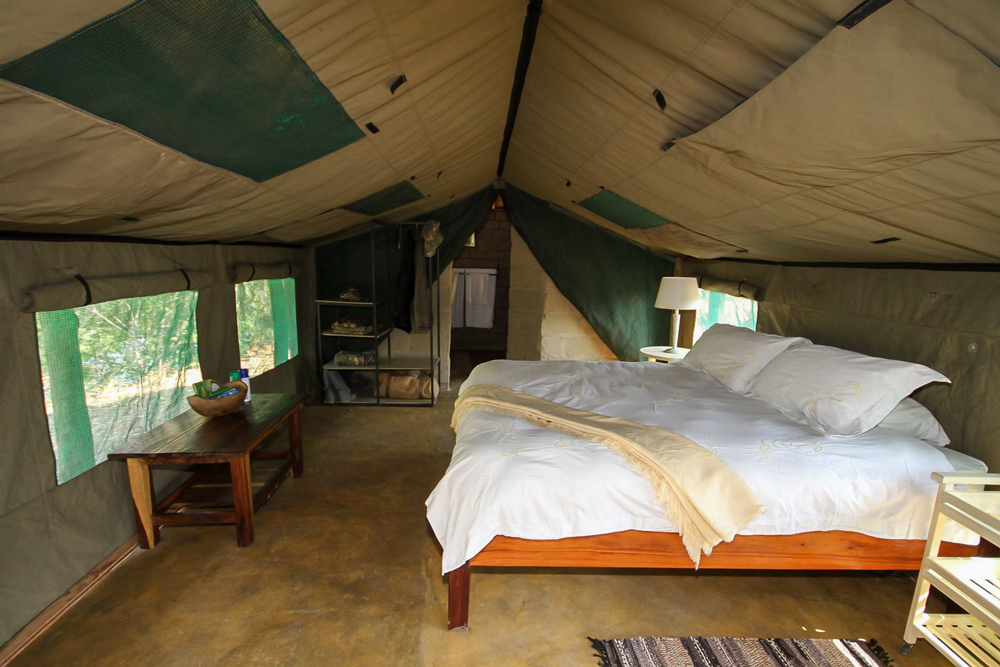 Kitchen
We have a fully equipped kitchen, with a cold room, fridge, freezer and ice machine. For the self-catering option Our Chef will prepare all of your meals. Which can be supplemented by lovely fresh salads from our garden.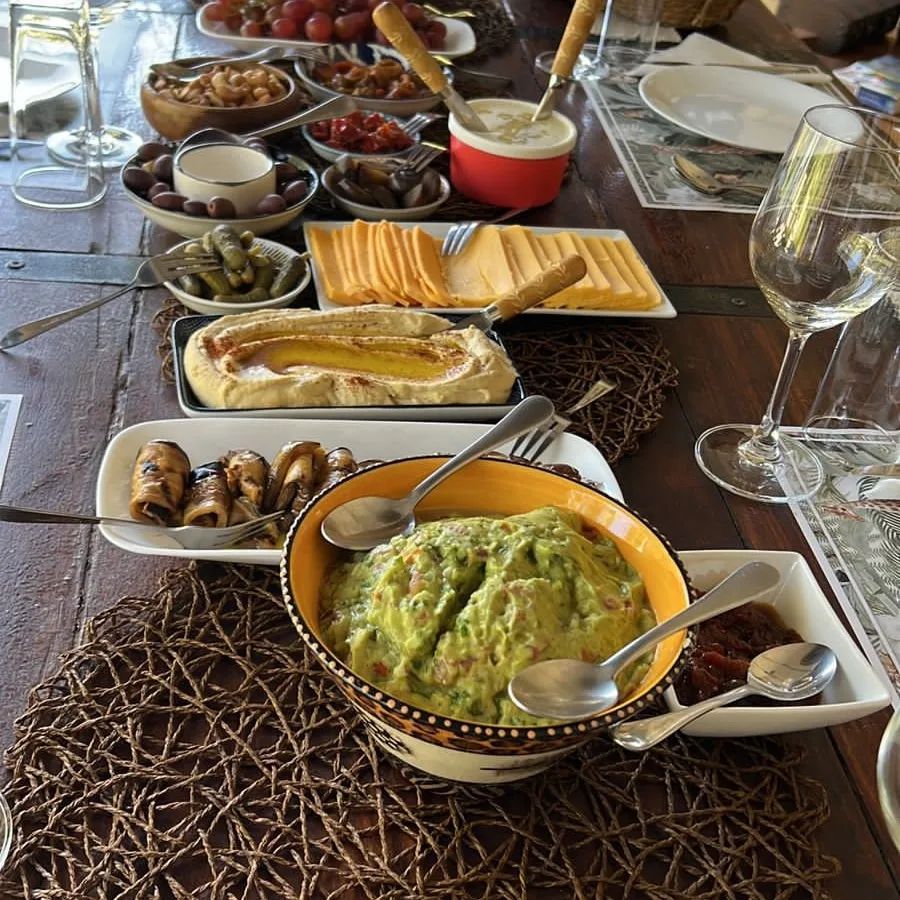 Fine Dining
Fresh fish straight from the Kafue River, matured venison or Zambian Beef and poultry at its best, all accompanied by fresh organic vegetables and salads from our garden. Our Chef will prepare great tasty, simply delicious, healthy food. All produce if not grown by us is bought locally. We cater for all tastes and dietary requirements.